What was it like working at Netflix before it became a game-changing giant? And what can people and businesses do to ensure technology makes the most lives better in the future? Hear that and more from this week's podcast guest, Kate O'Neill! Episode #35 of the Wild Business Growth Podcast is LIVE and features the Founder of KO Insights and Author of Tech Humanist, who was one of the first 100 employees of Netflix. Listen to the episode on iTunes / Apple Podcasts, Spotify, Overcast, and your other favorite audio platforms – subscribe and leave a 5-star review if Kate blew your mind!
What is the Wild Business Growth Podcast?
Hear how entrepreneurs & innovators unleash creativity to grow bigger and better businesses. Hear from an exciting new guest every single Wednesday morning who's turning wild ideas into wild growth. Guests include startup founders, product inventors, social media influencers, and much more. Hosted by our digital marketing dude Max Branstetter – that's me!
Episode #35: Kate O'Neill – Tech Humanist, Netflix to the UN
Kate O'Neill, the Futurist, Author, Keynote Speaker, Fortune 500 Advisor, and Founder of KO Insights joins the show to share her journey from being one of the first 100 employees of Netflix to writing Tech Humanist and speaking at the UN. Kate and I originally connected over social media after I heard so much buzz about her latest book. The more I learned about her "Tech Humanist" concept and impressive background, the more I was certain she'd be a fascinating podcast guest! We were able to lock down a super cool Peerspace conference room for the interview near Columbus Circle in NYC, and all worked out swimmingly despite the blizzard conditions (see pictures below). Kate is an incredibly bright, generous, and funny leader who has started a powerful movement anyone can relate to. This episode covers everything from what Netflix was like in the early days to whether privacy even exists anymore. Here's a small sample of what you will hear in this episode:
What it was like being one of the first 100 employees of Netflix
Why it's important to define your company's purpose in 7 words or less
How to align your company to make lives better
Kate's experiences going viral and speaking at the UN in back-to-back months
Why completely unplugging isn't necessary
The creative power of face-to-face conversations
Why you shouldn't learn 5 languages at the same time
Kate's favorite instrument to play of the endless she's tried
Connect with Kate on Twitter at @KateO and at KOinsights.com.
Enjoy the show and be the best human you can be! Check out the show notes and pictures below for much more detail.
Show Notes
Intro and the Early Days of Netflix

[0:29] Email me at 

max@hippodirect.com

for help starting and building your own podcast or with digital marketing
[0:41] Connect with Kate on

Twitter

at @KateO and at

KOinsights.com

[0:43] Kate's newest book Tech Humanist,

KO Insights

[0:49]

Netflix

[0:56]

The UN

(United Nations)
[1:20] See pictures below of our interview at a

Peerspace

meeting room in the blizzard
[1:43] How Kate opens her keynotes
[2:35] How she introduces herself
[3:51] Kate's background
[4:54]

University of Illinois at Chicago

(UIC)
[5:04] What the web looked like in 1994
[5:41]

Silicon Valley

[5:51] What it was like being one of the first 100 employees of Netflix
[6:44] The person who knew Netflix would become the beast it is
[6:57]

Reed Hastings

[7:17]

Roku

[7:31]

Blockbuster

[8:39] How much Netflix spends on R&D
[9:21] The power of pivoting
[10:02]

Qwikster

[11:03] What got Kate into consulting, speaking, and writing
[11:21]

[meta]marketer

[13:03] Kate's purpose with KO Insights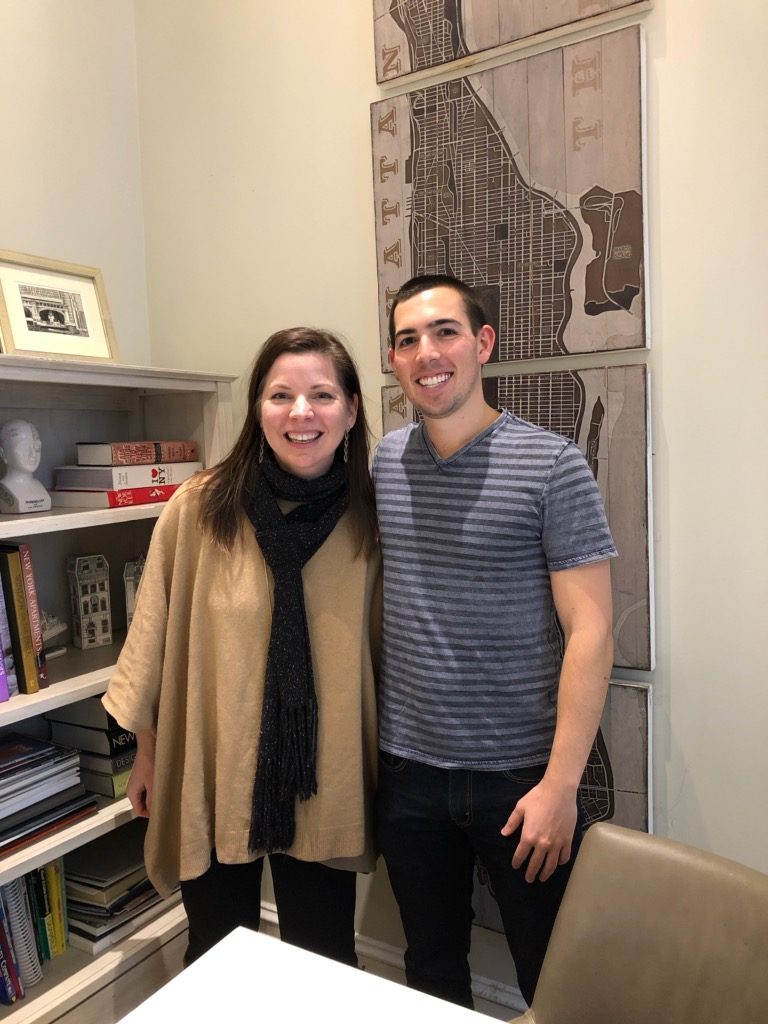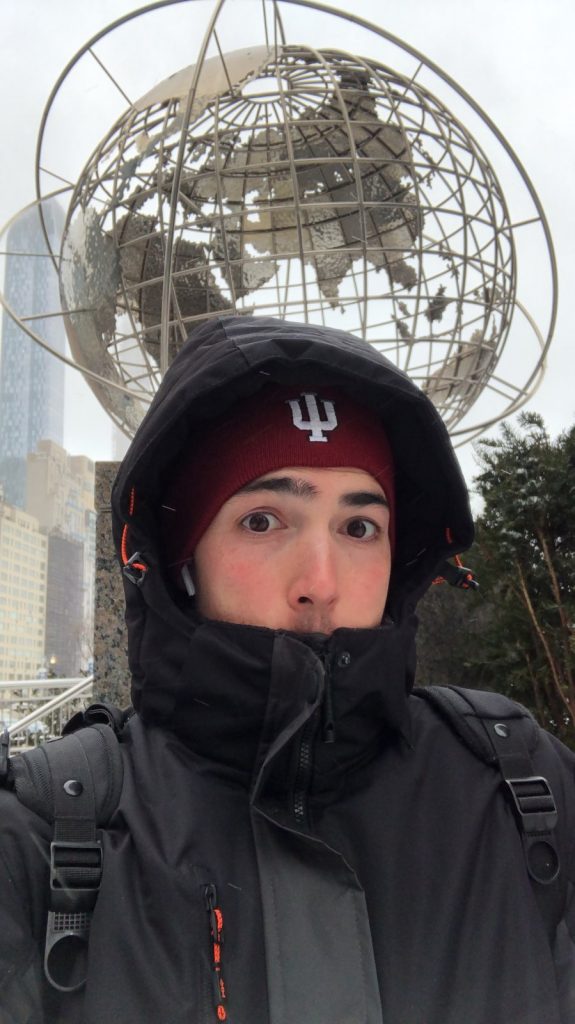 Tech Humanist and the Future of Technology

[14:28] The concept behind Tech Humanist
[16:00] What businesses can do to properly embrace new technology
[16:12]

Chatbots

,

Automation

,

Internet of Things

(IoT)
[18:38]

Amazon Echo

[18:44] Find the perfect

email list

from Hippo Direct to find Dentists, Doctors, Nonprofit Executives, and more
[18:58] Does privacy exist anymore?
[19:12] Kate's previous book Pixels and Place
[21:39] Why completely unplugging isn't necessary
[22:41]

Digital Detox

[23:11] Kate's time as a songwriter in Nashville
[24:51] Her

Instagram

[25:09] Her experience speaking at the UN
[25:25]

1 Million for 1 Billion

,

Future Leaders

Activate Impact Summit
[26:16]

Jennifer Iannolo

,

Imperia Global

[26:58] What security was like at the UN
[27:18]

CES

[27:24] Kate's

viral tweet

and

WIRED article

[28:05]

#10YearChallenge

[28:56]

Semi-structured data

[29:06]

NPR

,

Marketplace

,

BBC News

[30:02] Connect with Hippo Direct at

HippoDirect.com

 for all your mailing list, email list, digital marketing, and podcasting needs

Inspiration & Creativity: People, Hobbies, and Resources

[30:29] What you can do to stay creative
[31:02]

The Dress

[31:22] The creative power of face-to-face conversations
[32:46] How to learn about new technology
[33:16] TV

rabbit ears

[33:50] Why you shouldn't go crazy with new technology in your home all the time
[34:20]

Diffusion of innovations

Wild Business Shoutout of the Week
The Unusual: Pet Peeves, Quirks, and Weird Talents

[38:41] Kate's biggest pet peeve
[39:09] Quirks
[39:45] How many cats Kate had at once
[40:12] Tech Felinist
[40:22] Weird Talents
[40:30] No pun intended
[41:30] How many languages Kate speaks
[41:42]

Flemish

[42:20] Tips for learning a new language
[42:32] Why you shouldn't learn 5 languages at the same time
[42:44] What language Kate dreamt in
[43:12]

Infovore

[43:36] Sapiens by Yuval Noah Harari
[43:47] Wild Business Growth Podcast

Episode 8: Danielle Dardashti

– Emmy Award-Winning Producer, Founder of dash.

Rapid-Fire Q&A
How do I start a podcast?
How'd you like a podcast of your own? Email me at max@hippodirect.com with questions on any part of the podcasting process:
Podcast Planning
Podcast Production
Podcast Promotion
More!
If you're interested, we'll connect for a free 30-minute consultation and provide some helpful resources that have been instrumental in getting the Wild Business Growth Podcast up and rolling and connecting with high-quality guests. We love making your podcast the best it can be. Let your podcast Run Wild!
That's all for this episode – EXCELLENT! Get pumped for a wild new guest every single Wednesday morning! Let us know any guests you'd like to see on the show and follow along for your favorite marketing tips, business tips, and podcasts on Facebook, Twitter, Instagram, LinkedIn, or YouTube. You'll especially enjoy this list of the favorite books of Wild Business Growth Podcast guests. Sign up for the Hippo Digest email newsletter for your Weekly Recap of Creative Marketing. Let your business Run Wild…and Bring on the Bongos!!