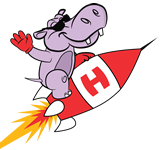 Find the Perfect Email List
and Optimize Your Message

Explore our Email Lists and Email Marketing Services – they'll improve your email marketing results and help you find new customers in a jiffy! Best Email Lists by Market Segment include email lists for Dentists, Doctors, College & K-12 Administrators, Hospitals, Nonprofit Executives, and more!
Email Marketing Services include enhanced email messages and subject lines with the Email Marketing Response Booster, email message and subject line testing with the 4-way Email Marketing Test, email list and email campaign creation with Custom Email Marketing Databases you can even upload to Facebook, and the Best Resources for Staying in-the-know with Email Marketing. Nail your email marketing campaign.
Send us your proposed email message & subject line! For a small fee, we'll use our email marketing expertise to recommend 5 points to enhance your message. We'll also recommend a few subject line alternatives.

Haven't composed the email message or subject line yet? Let us know the key points you need to communicate, and we'll come up with an email draft for you!
We send emails to 20,000 names with a 4-way test to separate 5,000 name lists to determine the best combination of Email Message Copy and Subject Lines created by you and by Hippo Direct.
After transmit, you will receive:
Detailed stats on opens & clicks
Analysis of which message copy and subject line worked best & why
Email Response Booster – suggestions to use on future campaigns
Custom Email Marketing Databases
Sometimes the best email list for an email campaign doesn't exist. That's when we use our database consulting wizardry to create the perfect email list to reach your target customers.
Combine data from multiple lists to create one enhanced database for your email campaigns.

Find missing contact and demographic information from multiple sources and research services.

Create, clean, and verify email address lists for your emarketing campaigns. We can also take care of email transmits for you to ensure the highest delivery and open rates.

Reach your customers with ads on Facebook; and/or create profile of prospective customers which mirror yours to reach via Facebook ads.
Best Resources for Staying in-the-know with Email Marketing
Here are some of our personal favorite third-party resources for all you need to know in the email marketing world:
30+ years of helping businesses like yours find new customers.
How can we help you?