FAQ for Email Lists, Mailing Lists, Direct Marketing from Hippo Direct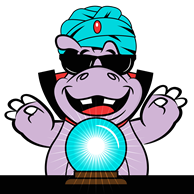 Looking for answers to your marketing questions? Hippo Direct can
provide you with the answers which will simplify the process of using
direct mail. We can also show you how to connect postal mailings to
your website and CRM system.
See below for questions and answers about direct marketing.
If your question isn't shown below, please contact us now.
Why do lists have extra charges for targeted selections?
Greg Branstetter
2019-06-26T20:42:18+00:00
Again, we need to go back to the early days of the mailing list business. Computer service bureaus had to make a separate "pass" through every record on a file for each list select used. This required more computer and staff time, and those additional costs were passed along to list owners and mailers. Today, most lists can easily be produced according to many different selection criteria. Selection charges are now more a "value-added premium" to be paid for reaching only certain, more desirable groups of names from a list.
Why are there minimum order charges for mailing lists?
Greg Branstetter
2019-06-26T20:35:40+00:00
The minimum order concept goes back to the "old days" of the mailing list business, when most lists were stored offline on large mainframe computers. To process a list order, the computer service bureau technician had to load a mag tape, install the list on the mainframe computer, and then process the list order. With a 1000 name list order, a service bureau may use 20-30 minutes of computer/staff time and only earn $ 5. To cover their true labor costs, a "minimum order" charge was instituted and passed along to list owners and marketers. Computer technology has since lowered the cost of list production; however, we unfortunately now have an entire generation of list owners, brokers and managers who often think "it's not worth their time" to accept list orders of less than 3000-5000 names.
What does $/M mean on a list's price description?
Greg Branstetter
2019-06-26T20:25:02+00:00
All mailing list prices are expressed as $/M, which is "dollars per thousand names". As an example, a list price of $ 80/M means that list will cost you $ 80 per thousand names, or $ 400 for 5000 names.
What types of email lists can I buy? What's the differences between the 3 types of email lists?
Greg Branstetter
2019-06-26T20:43:53+00:00
Email lists are the fastest growing source of new mailing lists. But all these email lists are not the same. You need to know the differences re list quality, pricing, and expected response from these types of email lists which you can purchase:
1. Buyers/Subscribers Email Lists
These are email addresses of people who bought something online; or who bought something via traditional mail, and supplied their email address and permission to send them promotional email messages. Email lists with detailed demographics (like those found on postal mailing lists) are slowly emerging on the market. The main reason for delay is that traditional list owners are reluctant to spend the time and money to get their customers' email addresses AND their customers' permission to receive promotional email messages. Because of spamming and privacy concerns, many traditional list owners will never make their customer email lists available. So far, most email lists in this category are from controlled circulation publications.
2. Website Visitors Email Lists
Most of the largest email lists contain people who have registered with a website, or subscribed to a free online information service. These people have given their permission to receive email from the list's owner, and are thus "opt-in" names. However, these people haven't necessarily spent money to purchase anything from the email list owner.
There's wide variation between the quality of these types of lists, and your ability to target people by demographic or purchase details. You should work with an experienced list broker to guide you to the proper email lists.
3. Compiled Lists
These lists come from data overlays, membership directories, or other forms of compilation. These lists typically have not "opted-in" to the list owner; and frequently don't have any type of online purchase history. Avoid mailing to these lists unless you're committed to consistent, repeat usage and lead cultivation – and are using an email transmittal service which specializes in these types of lists.
What are "Open rates" and "Click through rates"?
Greg Branstetter
2019-06-26T20:42:53+00:00
For email marketing campaigns, "open rate" describes how many people open the email message for viewing; while "click through rate" refers to how many people click on a specific URL link in the email message. Open rate tracking is only available on html messages; click through rate tracking is available on both text and html messages.
What's the difference between a List Broker and a List Manager?
Greg Branstetter
2019-06-26T20:48:48+00:00
A List Broker works on your behalf as a surrogate "Marketing Department". List Brokers research and recommend lists that should work well for your various offers. Brokers work with you to develop a mailing strategy and to negotiate special terms with other List Owners. After you place an order with a List Broker, the Broker takes full responsibility for making sure that the proper list gets to the proper place on time. Brokers track list order shipping status and "troubleshoot" any potential problems.
A List Manager works on behalf of the List Owner as a surrogate "Sales Department". List Managers actively promote their lists to marketers and brokers for possible use. List Managers handle all production, fulfillment, and accounting details for their Owners' lists. List Managers are responsible for the maintenance and updating of lists, and recommend strategies to improve a List Owner's revenues.
How much does it cost to use the services of a list broker like Hippo Direct?
Greg Branstetter
2019-06-26T20:48:03+00:00
Zero. A list broker earns a commission which is given by the list's owner. You will pay the same price for a list whether you order it directly from the list's owner, or via a list broker. Which makes it a great deal to use list brokers. List brokers can navigate easily through the list selection and ordering process. More importantly, you get free list recommendations and marketing advice.
30+ years of helping businesses like yours find new customers.
How can we help you?