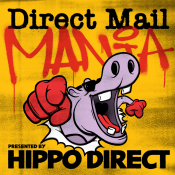 Coming Soon!
The Mailing List Show
A podcast for anyone who uses mailing lists or email lists to acquire new customers.
On this podcast you'll learn easy-to-understand techniques to Analyze, Buy, and Create effective mailing lists. You'll also increase your results by applying classic mailing list strategies to new lists, while using new technologies to add zest to aging lists.
To be added to the VIP preview list, or to share topics and guest suggestions, please send a note to the podcast's host Greg Branstetter.
3 decades of helping businesses like yours find new customers.
How can we help you?