Happy Valentine's Day!!! Wouldn't you just LOVE some positive PR?!

You're in the right place, because this week's Wild Business Growth Podcast guest is the Media Maven and PR expert, Christina Nicholson! Christina is a TV reporter turned PR agency owner who specializes in getting your business or brand more exposure. Christina and I have an eerie amount of things in common: we're both from Ohio, both have family ties to Ohio State, and both our dads are business owners named Greg!
Listen to the super helpful episode to hear how Christina has transitioned from TV to new media forms and entrepreneurship, all you need to know about the elusive earned media and how to earn it, and how to grow your personal brand. Hear the episode on iTunes and your other favorite audio platforms – and subscribe and leave a 5-star review if you're excited to make your brand blossom!
Stay tuned Friday for hilarious, hysterical, and humble Hippo Fun for National Hippo Day!
Now for some more creative marketing highlights from the past week!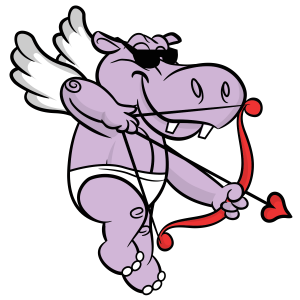 What happened in the creative marketing world last week?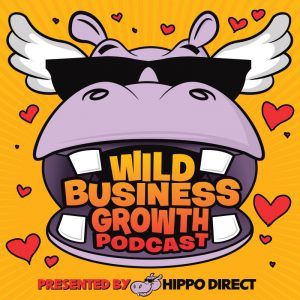 What else happened in the Hippo Direct World last week?
How would you like to have a podcast of your own? Email me at

max@hippodirect.com

 to get started!
Have a Happy Valentine's Day!! And stay tuned for more of that hard-working, helpful Hippo content you know you can count on! If you have any questions or comments on the Hippo Digest, Wild Business Growth Podcast, or other Hippo Direct content, chat with us on either Facebook, Twitter, Instagram, LinkedIn, or YouTube. Bring on the bongos!!
Thank you for Digesting, Heartfelt Hippos!
Until next week,
Max
Let your business Run Wild
Subscribe to the Hippo Digest email newsletter here