Could you imagine going from med student to superstar YouTube series host?
This week's Wild Business Growth podcast guest, Lucie Fink, made the major change in college and now thrives as lifestyle host for Refinery29!
Listen to the super fun episode to hear how Lucie blew up on social media, the most memorable moments from her hit YouTube series, and what she does to stay creative. Check it out on iTunes and your other favorite audio platforms – and subscribe and leave a 5-star review if you love Lucie too!
Now for some more creative marketing highlights from the past week!
What happened in the creative marketing world last week?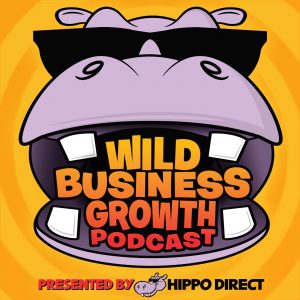 What else happened in the Hippo Direct World last week?
Keep an eye and ear out for more crazy cool content coming next week! If you have any questions or comments on the Hippo Digest or the Wild Business Growth podcast, contact us on Facebook, Twitter, Instagram, LinkedIn and YouTube. Bring on the bongos!!
Thank you for Digesting, Humble Hippos!
Until next week,
Max
Let your business Run Wild
Did someone forward you the Hippo Digest? Subscribe here