Curious how to skyrocket your website traffic without spending money on advertising? This week's podcast guest can help you defy the odds! Episode #9 of the Wild Business Growth podcast is HERE and features superstar SEO Expert and Sure Oak Founder Tom Casano! Presented by Hippo Direct. Listen today on iTunes, Spotify, Stitcher, and your other favorite audio platforms – subscribe and leave a 5-star review if you're hungry for more business growth!
What is the Wild Business Growth Podcast?
Hear how entrepreneurs & innovators unleash creativity to grow bigger and better businesses. Hear from an exciting new guest every single week who's turning wild ideas into wild growth. Guests include startup founders, product inventors, social media influencers, and much more. Hosted by our digital marketing dude Max Branstetter.
Episode #9: Tom Casano – World's Best SEO Expert, Founder of Sure Oak
Tom Casano, the super stellar SEO Expert, Founder of Sure Oak, and Host of the Sure Oak Podcast joins the show to reveal how to organically boost your website traffic and what movie still makes him cry every time. I was introduced to Tom through the always amazing Mike Kawula, who promptly recommended Tom after we recorded Episode #6. Tom and I realized very quickly we have the same sense of humor and same appreciation for creative marketing campaigns and game-changing entrepreneurs, which made for a SUPER fun and insightful recording session. Tom is a true expert in the SEO and Entrepreneurship spaces, a fantastic leader, and an all-around hilarious and awesome guy! This episode covers everything from how to drive more revenue through SEO to how to come up with ideas in the dark. Here's a small sample of what you will hear in this episode:
Tom's evolution from Musician to Day Trader to Entrepreneur
The Top 3 things to focus on for SEO
How to constantly learn while effectively managing time
What you can learn from billionaires
How to cut out distractions and focus on what's important
What advertising campaign is effectively dominating NYC
How to keep your mind fresh with different hobbies
The benefits of being kind to others
Connect with Tom on Twitter at @TomCasano, on LinkedIn, or at TomCasano.com and his business at SureOak.com and the Sure Oak Podcast.
Enjoy the show and don't SWEAT the small stuff! Check out the show notes below for much more detail.
Show Notes
Intro
SEO

[4:40] How Tom got into SEO
[5:20] What he did to boost website traffic 500% in 2 months (!!)
[6:20] If he ever gets sick of SEO
[7:01] Shiny Object Syndrome – Introduced by

Gina Schreck

in

Episode #5

[7:11] What has changed in SEO over the past several years
[7:30] Stats on the future usage of

Voice Search

[7:45] The value of 100K organic site visitors per month
[7:53]

Facebook Ads

[8:50] Most important keys to get started with SEO
[9:25] 1. Keyword research & optimization
[10:31] 2. Authoritative & Longform Content
[10:45]

WordPress

[11:40] 3.

Link Building

(most important thing to focus on with SEO)
[11:55]

The Wall Street Journal

[12:00] What's Google's most heavily weighted ranking factor
[12:31]

Forbes

,

Entrepreneur

[12:55] Tips for Link building
[13:15] Directories (i.e. car sites)
[13:23]

Infographic

[14:30] How much Tom optimizes for

Bing

,

Yahoo!

,

Ask Jeeves

[14:52]

Google vs. Bing

stats

Unleashing Creativity
Inspiration: People, Hobbies, and Resources

[20:13] Tom's biggest influences
[20:33] Why he looks at billionaires
[20:44]

Steve Jobs

,

Elon Musk

,

Jeff Bezos

[20:50]

YouTube

[21:02]

How to be a Billionaire

[21:19] Hobbies
[21:58] Tom's years as a musician
[22:03]

Podcast Episode

: From Musician to Day Trader
[22:26] What Tom studied what in college
[22:28] What he wanted to be when he grew up
[22:47] Why he stopped playing music
[23:06] Spectrum of passion vs. money
[23:55]

Hedge Fund Manager

[24:10] Biggest difference between day trading and being an entrepreneur
[24:20] Why you can be more creative with your own business
[24:57] Tom's favorite books
[25:01]

The E-Myth Revisited

[25:10] Our President and Founder of Hippo Direct,

Greg Branstetter

(he's also my dad)
[25:25]

Traction

by Gino Wickman
[25:55] Why you can get any information you want on demand
[27:00] Tom's favorite podcasts
[27:25]

Sure Oak Podcast

[27:35]

Aaron Ross

,

Predictable Revenue

[27:55]

iTunes

[28:26]

Alexa

[28:30] Wild Business Growth Podcast

Episode #6

: Mike Kawula – Serial Entrepreneur and Daily Podcaster
[28:38] Why you don't always need more information
[29:00]

Tony Robbins

[29:12] Why too much content consumption can be detrimental

Wild Business Shoutout of the Week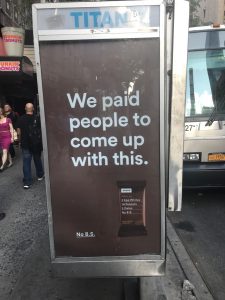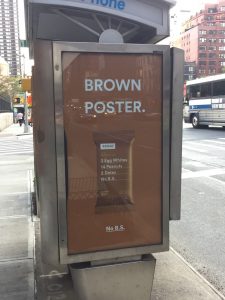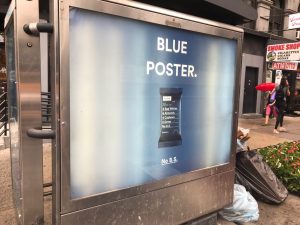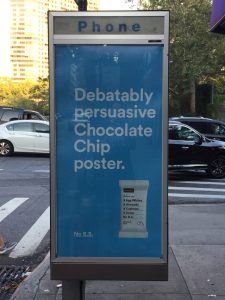 The Unusual: Phrases, Quirks, and Pet Peeves
Rapid Fire Q&A
Keep your head on a swivel for a new mind-blowing guest coming every single week! Let us know any guests you'd like to see on the show and follow along for all our marketing tips and business tips on Facebook, Twitter, Instagram, LinkedIn, or YouTube. Sign up for the Hippo Digest email newsletter for your weekly recap of creative marketing. Let your business Run Wild…and Bring on the Bongos!!