We're back with episode #2 of the Wild Business Growth podcast! Presented by Hippo Direct. Listen today on iTunes and your other favorite audio platforms – and leave 5 stars if you're feeling wild!
What is the Wild Business Growth Podcast?
Hear how entrepreneurs & innovators unleash creativity to grow bigger and better businesses. You'll hear from an exciting new guest every single week who's turning wild ideas into wild growth. Guests include startup founders, product inventors, social media influencers, and much more. Hosted by our digital marketing dude Max Branstetter.
Episode #2: Brendan O'Marra – Digital Marketing Director at Bic
Brendan O'Marra, the Digital Marketing Director at Bic and coolest cat in the marketing game, joined the Wild Business Growth podcast to impart his wisdom on all of us. Brendan was my Digital Marketing Director at my old brand management job and one of my favorite people I've ever worked with. He's a true master of creativity and strong believer everyone can be creative, they just need to let it out. This episode covers everything from what he does to stay creative to why he's the King of the Doppelganger. Here's a small sample of what you will hear in this episode:
How he stays creative
The importance of embracing crazy ideas
Differences in Agency vs. Client-side work
How he keeps the mind of a child
Why you should wander outside your industry's content
Phrases that rub him the wrong way
The best marketing story of all time
Connect with Brendan on Twitter at @BrendanOMarra and enjoy the show! Check out the show notes below for much more detail.
Show Notes
Intro

[1:46] Brendan's employer

Bic

[3:09] It really did start in a bar
[5:28] His family Movember tradition (and the insance amount of siblings he has)
[6:28] The biggest difference between Agency and Client side
[8:00] Which side is more challenging creatively

Unleashing Creativity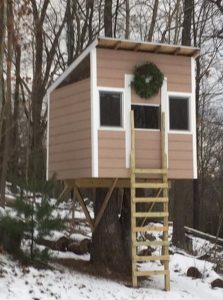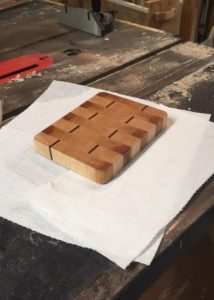 Wild Business Shoutout of the Week
Regrets

[24:53] If he wishes he would have done anything earlier

The Unusual: Phrases, Quirks, and Pet Peeves

[27:34] Brendan always called me Max Branding at our old job
[28:59]

Brendan

, the King of Doppelgangers, finally met his match with 

Tony Bennett

Rapid Fire Q&A

[34:27] Theme Song: Freestyle Percussion Magik – Jungle Tribe – provided by Jamendo
Stay tuned for many more exciting guests stopping by soon. If you have any thoughts, questions, or guests you'd like to see on the show, contact us on Facebook, Twitter, Instagram, or LinkedIn. Let your business Run Wild…and Bring on the Bongos!!