Happy Thanksgiving! It's all about family
And with that in mind, we have a very special family edition of the Wild Business Growth podcast – my interview with my dad, and our Hippo Direct President & Founder, Greg Branstetter! Greg started Hippo Direct back in 1992 (the year I was born!) and has built our family business through success, pivots, and now a 2nd generation!
Listen to the heartwarming and inspiring episode to hear how Greg founded Hippo Direct, pros and cons of working with family, and the biggest lessons he's taught me over the years. Hear the episode on iTunes and your other favorite audio platforms – and subscribe and leave a 5-star review if the episode made you smile!
Now for some more creative marketing highlights from the past week!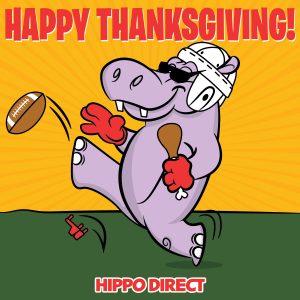 What happened in the creative marketing world last week?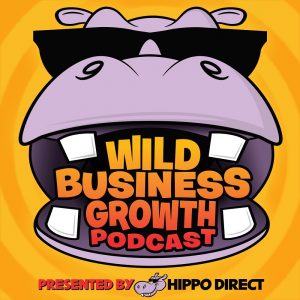 What else happened in the Hippo Direct World last week?
Have a smooth recovery from all the food and stay tuned for more tasty content coming next week! If you have any questions or comments on the Hippo Digest or the Wild Business Growth podcast, contact us on Facebook, Twitter, Instagram, LinkedIn and YouTube. Bring on the bongos!!
Thank you for Digesting (in more ways than one), Hungry Hippos!
Until next week,
Max
Let your business Run Wild
Subscribe to the Hippo Digest email newsletter here