Cleveland rocks! You already knew that. But in addition to the praise my hometown gets for rock 'n' roll and die-hard sports fans, there's an endless amount of truly amazing people doing WILD things in the business world. One of these industries that's picking up steam is digital marketing. And that is precisely the specialty of the latest podcast guests, Carrie Reagh and Patric Fransko! Episode #52 of the Wild Business Growth Podcast is in HOT (IN CLEVELAND) and features the agency owners of Social Mint and Eye Magnet Management, respectively. Listen to the episode on Apple Podcasts, Spotify, Google Podcasts, and your other favorite audio platforms – subscribe and leave a 5-star review if you're blown away by these two!
What is the Wild Business Growth Podcast?
Hear how entrepreneurs & innovators unleash creativity to grow bigger and better businesses. Hear from an exciting new guest every single Wednesday morning who's turning wild ideas into wild growth. Guests include startup founders, product inventors, social media influencers, and much more. Hosted by our digital marketing dude Max Branstetter – that's me!
Episode #52: Carrie Reagh & Patric Fransko – Social Mint & Eye Magnet Management
Carrie Reagh of Social Mint and Patric Fransko of Eye Magnet Management join the show for a special Cleveland agency roundtable edition to share how they started their agencies out of Chagrin Falls, Ohio. This is a true 21st-century episode: Carrie and I first met on Instagram via the #directmail hashtag, and Carrie and Patric first met via the #chagrinfalls hashtag. Thus began fantastic business relationships, and naturally over time Carrie connected Patric and I. It was super cool meeting up in person at Patric's amazing Eye Magnet Management office in Chagrin Falls, a short drive away from where I grew up. This also marks the first ever Wild Business Growth Podcast to feature 2 guests from different companies. Carrie is one of the most friendly, intelligent, creative, and thoughtful leaders you'll ever meet. Patric is incredibly insightful, ambitious, resourceful, and generous. This episode covers everything from what's surprised them about entrepreneurship to the best restaurants in Cleveland. Here's a small sample of what you will hear in this episode:
How Carrie runs Social Mint while working another full-time job
Patric's background in the Navy
Their favorite client projects
Why the morning is best for creativity
What they're most excited about in the marketing world
Why having a contrarian view can boost creativity
What Domino's and Budweiser do so well in terms of marketing strategy
Why Patric spells his name without a "k"
Connect with Carrie at SocialMintContent.com and Patric on social media at @PatricFransko and @EyeMagnetMgt.
Enjoy the show and embrace The Land! Check out the show notes and pictures below for much more detail.
Show Notes
Intro

[0:34] Email me at

max@hippodirect.com

for help starting and building your own podcast
[0:52] Connect with Carrie at

SocialMintContent.com

and Patric on social media at

@PatricFransko

and

@EyeMagnetMgt

[1:02]

Chagrin Falls

, OH
[1:35] Thank you Patric for hosting at the Eye Magnet Management office! (see pictures below)
[2:09] Carrie's background
[4:44] Patric's background
[5:14]

Bubble Yum

[5:33] Patric's time in the

Navy

[6:52] How he's been able to bounce around but keep his focus on business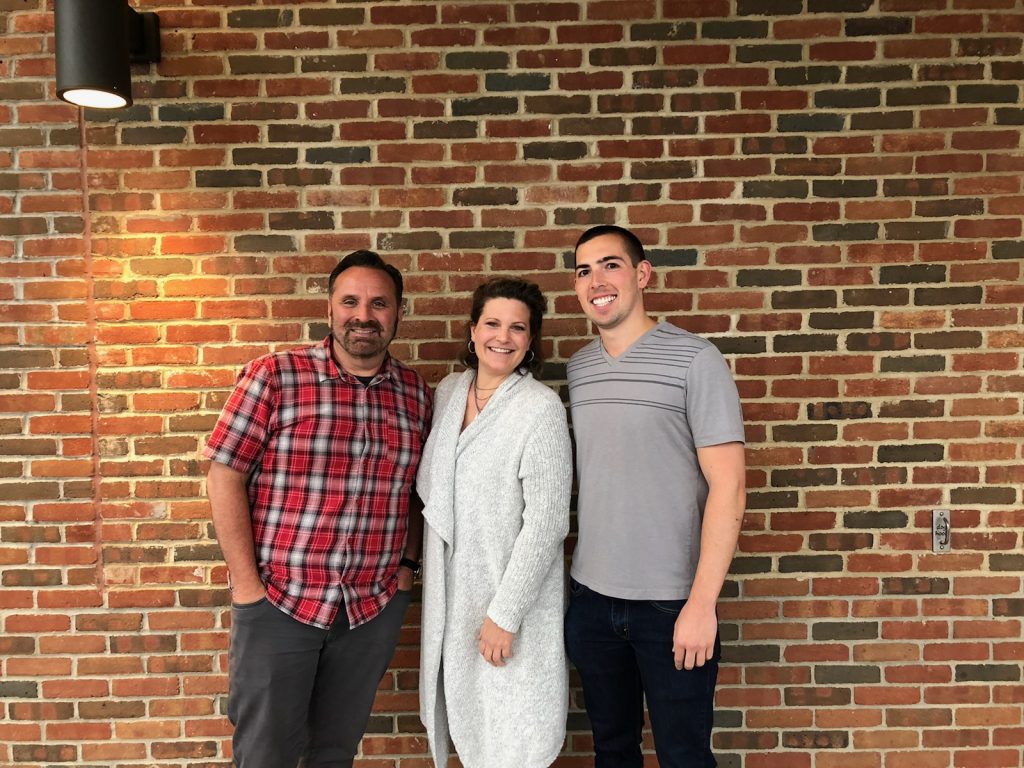 Social Mint & Eye Magnet Management

[9:29] Carrie's other job at

Graphicsource

printing and how she balances it
[10:42] How her boss supports her entrepreneurial ventures
[11:18] How do you find more energy late at night
[12:52] Where the name

Social Mint

came from
[13:06]

Panera Bread

[13:44]

URL

[13:56] Carrie's clean eating blog Mint Relish
[14:33] Where the name

Eye Magnet Management

came from
[16:03]

GoDaddy

[16:16] Wild Business Growth Podcast

Episode #18: Greg Branstetter

– President and Founder of Hippo Direct, Our Family Business,

That time Carrie, Greg (Dad), and I met up and the power went out at the restaurant

[17:02]

Chrome Incognito

[17:11] Carrie's favorite client project right now
[17:49] Content repurposing / re-creating
[18:45]

Spray & Pray

Marketing
[19:17]

The GaryVee Content Model

[19:44]

A/B Testing

[20:13]

Evergreen content

[21:05]

Super Bowl Commercials

[21:24]

GEICO "Hump Day" ad

[21:50] Where Patric spends the majority of his time in terms of client projects
[22:30]

Web Design

[24:09]

Yellow Pages

[24:56] I had a plumber problem in my apartment while editing this episode
[25:30] What Patric's clients are most interested in
[26:02]

Voice

,

Virtual Reality

(VR)
[26:34]

Alexa

[27:11] Wild Business Growth Podcast

Episode #33: Susan Bennett

– The Voice of Siri, Famous Voice Actor
[28:45] Carrie's thoughts on the current trends in social media
[30:55]

LinkedIn Live

,

Goldie Chan

[33:06]

Snapchat

[33:14]

B2B

[35:12]

Instagram Stories

[35:56]

Bots

[36:20] What's the biggest thing that's surprised Patric about entrepreneurship
[37:45] What's the biggest thing that's surprised Carrie about entrepreneurship
[40:00]

Impostor Syndrome

[41:31]

Know-Like-Trust Factor

[41:45] How Carrie and I met,

#directmail

[42:01] My hometown

Solon

, OH
[42:26] How Carrie and Patric met,

#chagrinfalls

[43:17] Struggling with your podcast? Email me at

max@hippodirect.com

for help starting and building your own podcast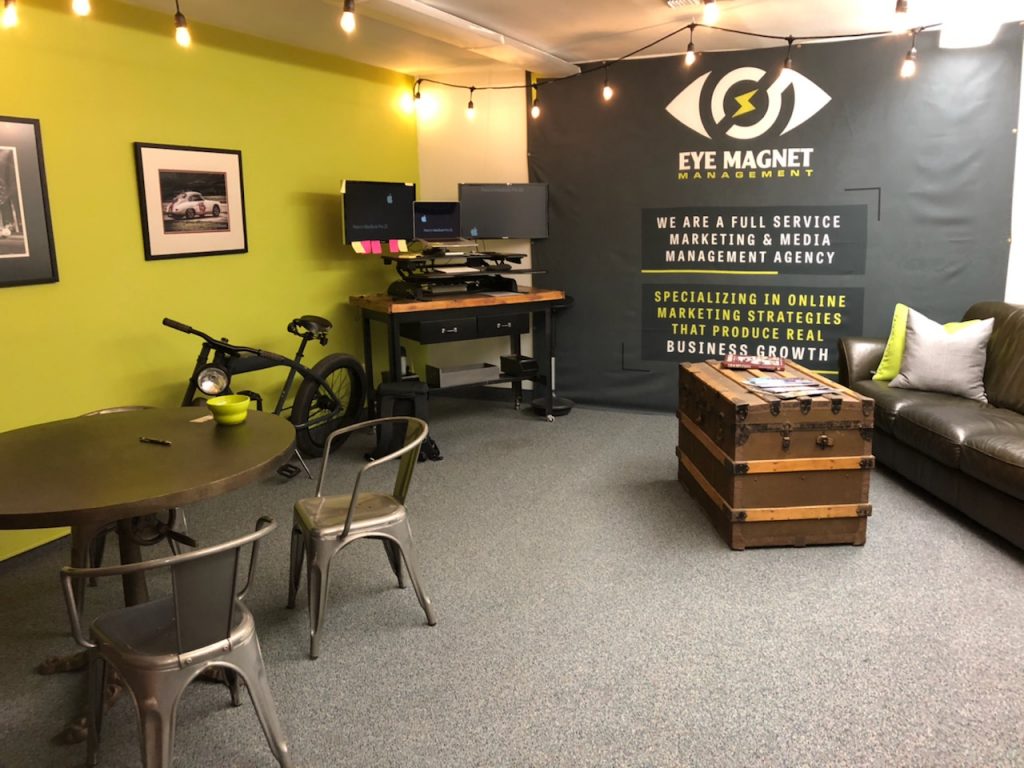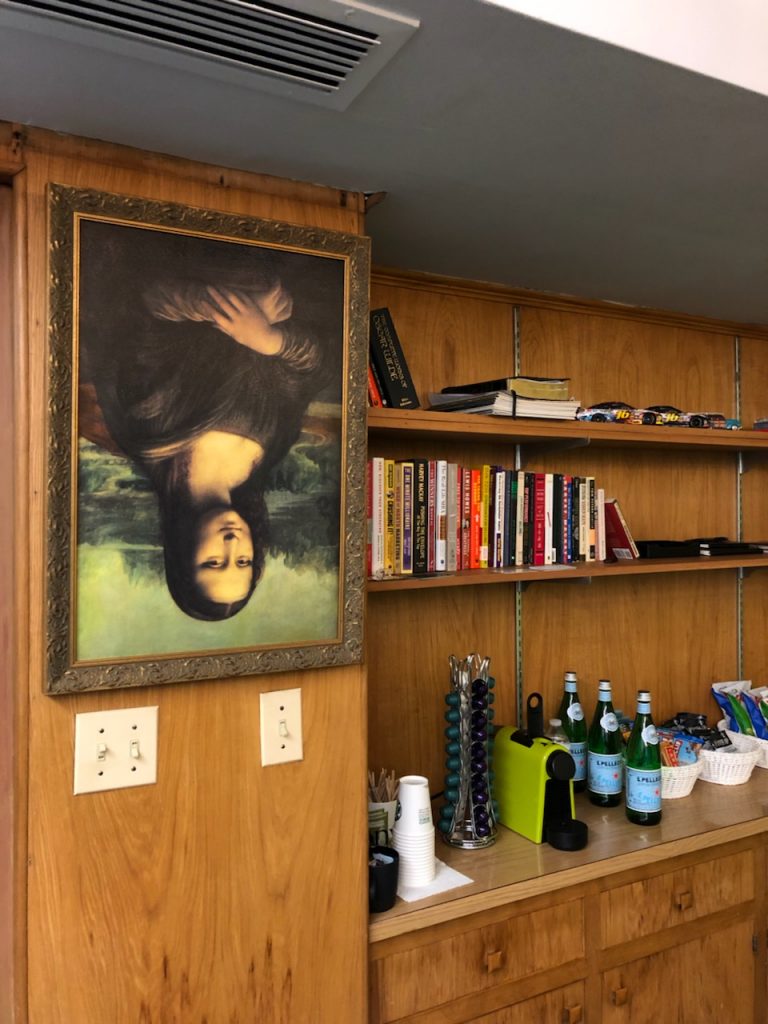 Inspiration & Creativity: People, Hobbies, and Resources
Wild Business Shoutouts of the Week
Rapid-Fire Q&A
How do I start a podcast?
How'd you like a podcast of your own? Email me at max@hippodirect.com with questions on any part of the podcasting process:
Podcast Planning
Podcast Production
Podcast Promotion
More!
I'll provide some helpful resources that have been instrumental in getting the Wild Business Growth Podcast up and rolling and connecting with high-quality guests. Ready to get Wild?
Aaaaaaaand that's a wrap for another CLEVELAND edition! Where on the map will we be next? Get fired up for a new fascinating guest every single Wednesday morning. Let us know any guests you'd like to see on the show and follow along for your favorite marketing tips, business tips, and podcasts on Facebook, Twitter, Instagram, LinkedIn, or YouTube. You'll especially enjoy this list of the favorite books of Wild Business Growth Podcast guests. Sign up for the Hippo Digest email newsletter to receive wild marketing ideas every single week. Let your business Run Wild…and Bring on the Bongos!!