What do you get when you combine a love of sports and business? Find out from week's podcast guest, Ben Sturner! Episode #37 of the Wild Business Growth Podcast is OUT OF THE GATES and features the sports business superstar who founded Leverage Agency, one of the top sports marketing agencies in the world. Listen to the episode on iTunes / Apple Podcasts, Spotify, Overcast, and your other favorite audio platforms – subscribe and leave a 5-star review if Ben has your head in the game!
What is the Wild Business Growth Podcast?
Hear how entrepreneurs & innovators unleash creativity to grow bigger and better businesses. Hear from an exciting new guest every single Wednesday morning who's turning wild ideas into wild growth. Guests include startup founders, product inventors, social media influencers, and much more. Hosted by our digital marketing dude Max Branstetter – that's me!
Episode #37: Ben Sturner – Sports Business All-Star, Founder of Leverage Agency
Ben Sturner, the CEO and Founder of Leverage Agency, joins the show to share how he built one of the top sports marketing agencies in the world. I met Ben back in 2012 when I saw him speak at my friend Brian Rosen's Sports Business Conference at Indiana University. I was intrigued by his story back then and re-connected over the years over social media, where I was continually blown away by his greater and greater achievements in the sports business world. Ben is an unbelievable entrepreneur and leader who's exploding with ideas and passion spreads to everyone he interacts with. He was happy to host the recording at his incredible Leverage office in NYC (see pictures below). This episode covers everything from what the future of sports will look like to how Ben grew his agency from his apartment to an office on Madison Avenue. Here's a small sample of what you will hear in this episode:
How to maintain a focus on revenue generation in the early stages of your business
When brands should go directly at each other
How Ben facilitated sponsorships for multiple Triple Crown winners
Why "No" is just the first two letters of "Not yet"
What was involved in bringing cricket to America
Ben's experience playing tennis with Rafael Nadal
What floccinoxinihilipilification means
Who Ben has been most starstruck by
Connect with Ben at BenS@LeverageAgency.com, on Instagram at @BenjaminSturner, and on Twitter at @LeverageAgency.
Enjoy the show and knock your passion out of the park! Check out the show notes and pictures below for much more detail.
Show Notes
Intro and Growing Leverage Agency

[0:19] The intro and outro for this episode were recorded in my mom's walk-in closet in Bonita Spring, FL (seriously)
[0:30] Email me at

max@hippodirect.com

for help starting and building your own podcast or with digital marketing
[0:45] Connect with Ben at

BenS@LeverageAgency.com

, on

Instagram

at @BenjaminSturner, and on

Twitter

at @LeverageAgency
[0:49]

Leverage Agency

[1:01]

Lady Gaga

,

Richard Branson

[1:31] See pictures below of Ben and I recording the interview at his amazing Leverage office in NYC
[1:32] Huge thanks to my friend

Brian Rosen

for introducing me to Ben in the first place in 2012
[1:47] Brian's dad

Lon Rosen

of the Los Angeles Dodgers
[2:15] Ben's background
[2:53]

UNC

[3:00]

Boston University

(BU)
[3:02]

SportsMEDIA Technology

[3:08]

X Games

[3:42]

Manhattan Sports Business Academy

(MSBA)
[4:05]

Andrew Lack

of

NBC News

[4:38]

Lycos

[4:52]

Facebook

[5:00]

Anna Kournikova

[5:01]

Manchester United

[5:11]

Jeff Bennett

[6:12]

National Lacrosse League

(NLL)
[6:50] Where do you go from starting at the Olympics
[7:10]

Muhammad Ali lights the torch

at the 1996 Olympics
[7:55]

Madison Avenue

[8:30] How Ben started Leverage Agency
[9:35] Fast Cars and Superstars: The Gillette Young Guns Celebrity Race,

Cricket All-Stars

,

Rivalry on Ice

[10:32] How to maintain a focus on revenue generation in the early stages of your business
[10:50]

Chris Farrell

,

Kevin McIntyre

[11:05]

FC Schalke 04

of the Bundesliga
[11:31] The most memorable campaigns in Ben's career
[11:52]

Affirmed

,

American Pharoah

[12:03]

Darren Rovell

,

FOX Sports

[12:14]

Ahmed Zayat

[12:20]

Monster Energy

[12:40]

Wheels Up

[12:45]

Justify

[12:58]

Kenny Dichter

[13:17]

Maker's Mark

[13:36]

Harvard University

,

Yale University

[13:47]

John Kerry

[14:20] How to handle marketing an event you need a side to win
[14:40]

Belmont Stakes

[14:48]

California Chrome

[15:23]

Duke University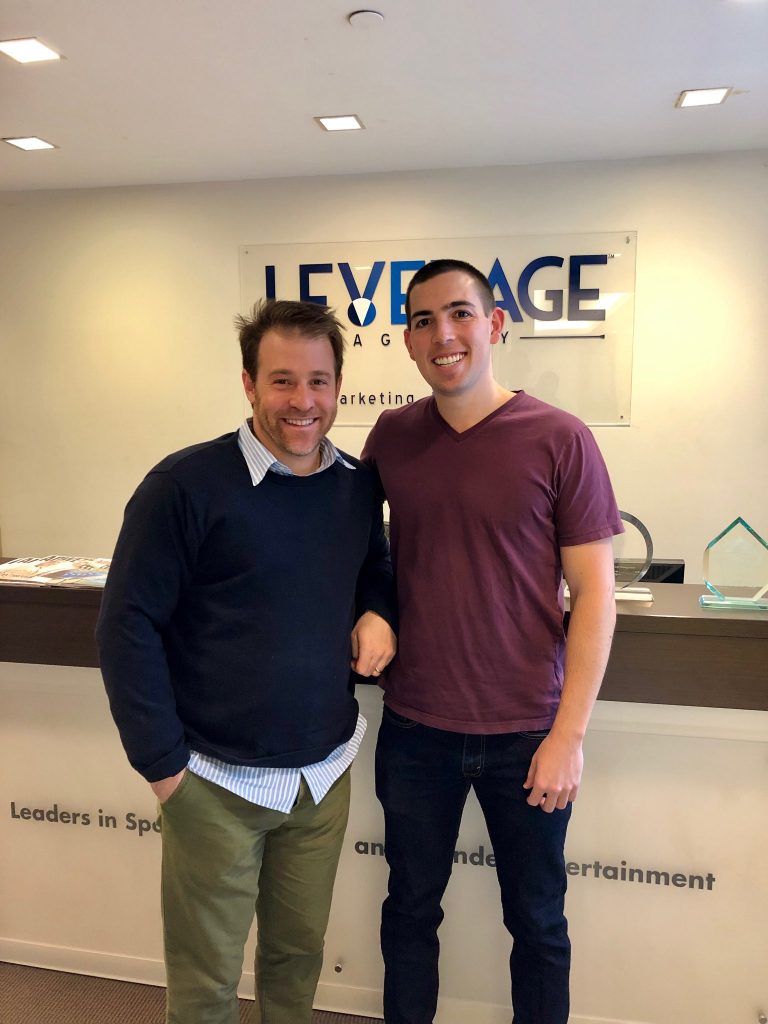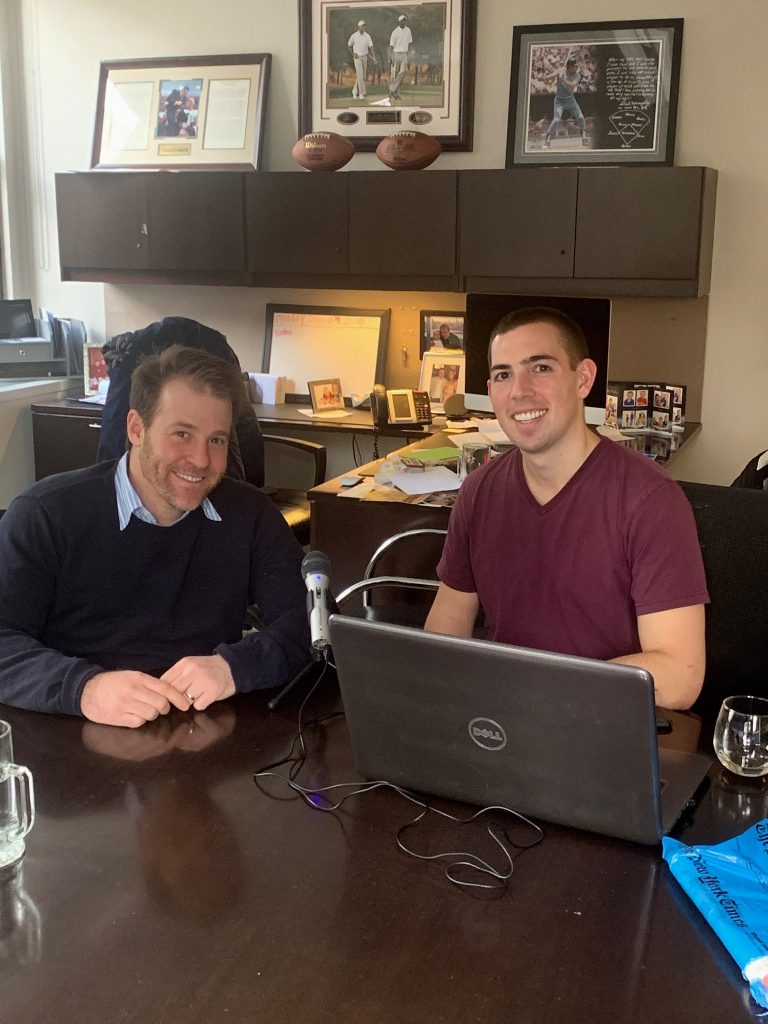 How do I start a podcast?
How'd you like a podcast of your own? Email me at max@hippodirect.com with questions on any part of the podcasting process:
Podcast Planning
Podcast Production
Podcast Promotion
More!
If you're interested, we'll connect for a free 30-minute consultation and provide some helpful resources that have been instrumental in getting the Wild Business Growth Podcast up and rolling and connecting with high-quality guests. We love making your podcast the best it can be. Let your podcast Run Wild!
EHHHHHHH! That's the sound of the final buzzer for this episode. Rest up and get ready a wild new guest every single Wednesday morning! Let us know any guests you'd like to see on the show and follow along for your favorite marketing tips, business tips, and podcasts on Facebook, Twitter, Instagram, LinkedIn, or YouTube. You'll especially enjoy this list of the favorite books of Wild Business Growth Podcast guests. Sign up for the Hippo Digest email newsletter for your Weekly Recap of Creative Marketing. Let your business Run Wild…and Bring on the Bongos!!