I'm asked frequently why any marketer in this digital age should use direct mail lists. The main reason is that it works!
For a more eloquent answer, here's what Jon Affatato, Director of Global Marketing Operations for American Express, shared with the Association of National Advertisers (ANA):
"Direct mail is unique. I've learned throughout my 25-year career that no single new marketing strategy or technology is going to replace the others. They all just get another seat at the overall marketing table, and each year the advertising budgets have to be cut up into more, thinner slices. Amid the avalanche of impressions that we are all exposed to in our increasingly digital lives, direct mail continues to stand out. It makes us pause. Deployed effectively, it can be disruptive marketing."
Why Direct Mail Works With Short Attention Spans
Direct mail can be the best way to catch your prospect's attention. One of my favorite direct mail marketers, Malley's Chocolates of Cleveland, sends a series of giant 10 x 15 inch postcards which are impossible to ignore. See below for their Easter promo. Then imagine if, instead of this postcard, one of the many messages in your email inbox was "Say Happy Easter With Malley's Chocolates!"
Which one of those marketing methods is more likely to make you stop and learn more about their chocolate?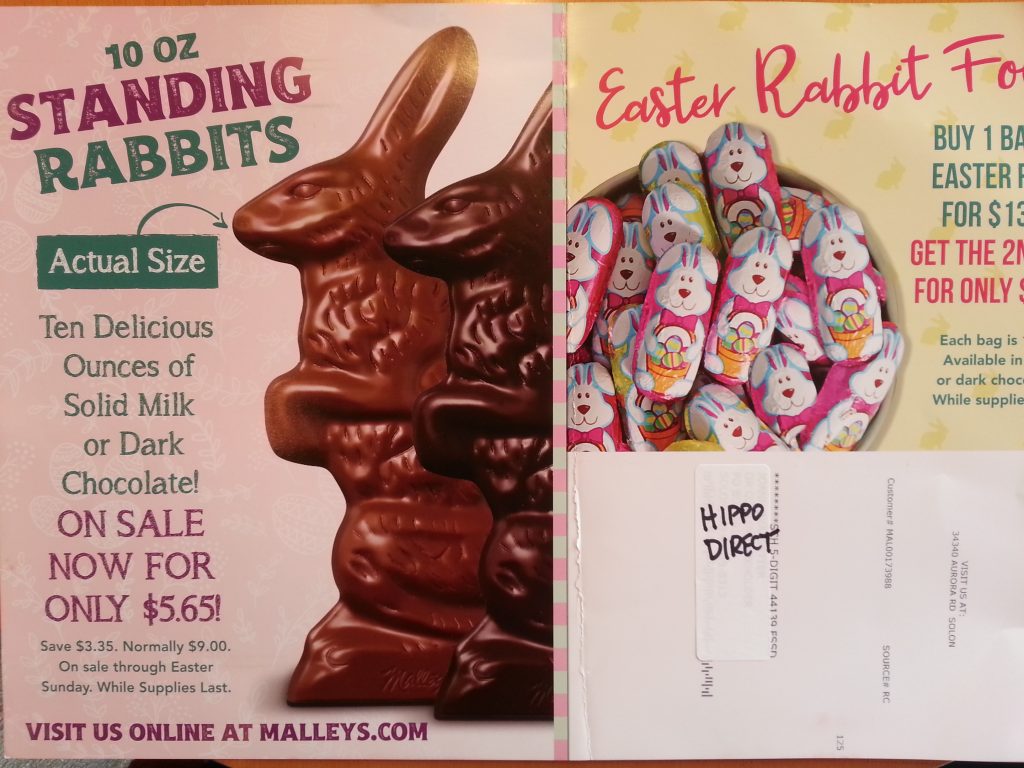 More Direct Marketing Cleveland-Style
A growing group of astute marketers are touting the benefits of printed marketing communications. Check out what Wild Business Growth Podcast alum, and Godfather of Content Marketing, Joe Pulizzi wrote about the rejuvenation of print magazines.
Even The Tech Titans Use Direct Mail
Google and LinkedIn are at the top of anyone's list of leading tech companies. And they each have access to millions of customer email addresses. Yet, as you see below, both companies are using direct mail marketing to grow their business. Why? Because no other marketing medium combines the ability to target customers and have your message reliably delivered in an easily viewed manner.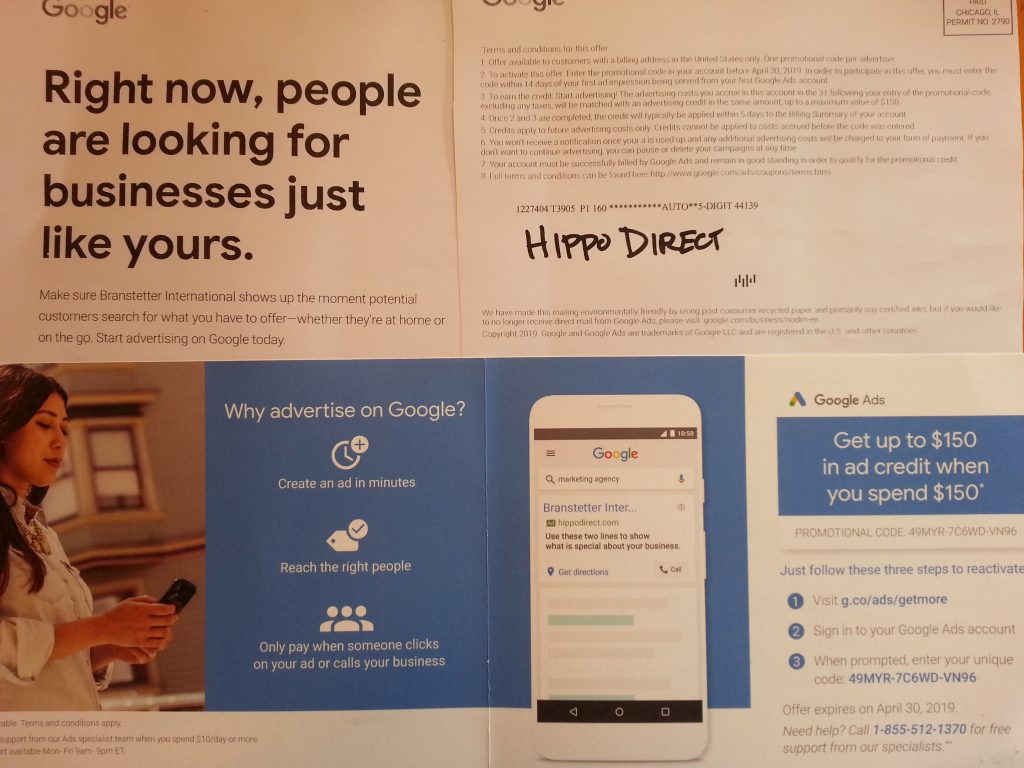 Hippo Direct Marketing Tip
Did you notice that LinkedIn is using the very effective old-school technique of addressing by name and "Or Job Title" to increase delivery of their mail to the correct decision-maker? You can't do that with email!
To learn more about implementing direct mail into your marketing plan, check out my earlier article below: