Email Marketing and Email List Management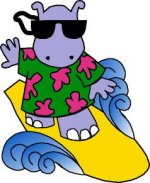 Hippo Direct has been actively involved with email marketing since it began back in the early 1990s. We've worked with clients on thousands of email campaigns in a variety of roles: list selection, list transmission, message development and improvement, and creation of html and text message files. We've learned what works in email marketing – and what doesn't. How can we help you?
Improve The Results Of Your Email Marketing:
Increase ROI by sending emails to more cost-effective email lists
Create new email lists for use on your email campaigns
See how your message copy and subject lines look in all leading email browsers
Response-boosting suggestions to improve copy and layout of your email message and landing pages
Check the spam score of your email messages so that you can maximize delivery
Email List Management:
Increase delivery and open rates with our reliable low cost email list transmissions service
Keep your list clean with continuous removal of hard bounces and opt outs
Easily create and send online surveys to your email list
Automatic posting of email promos to your company's social media pages such as Facebook or Twitter.
Earn list rental revenue from your email list
30+ years of helping businesses like yours find new customers.
How can we help you?