What do you get when you combine Bob Knight, Leo Burnett, and the Kelley School of Business? This week's podcast guest, Ann Bastianelli! Episode #12 of the Wild Business Growth podcast has DROPPED and features the legendary Marketing Professor from Indiana University whose famed advertising career spans over 30 years. Presented by Hippo Direct. Listen on iTunes, Spotify, Stitcher, and your other favorite audio platforms – subscribe and leave a 5-star review if you've come across any of the campaigns Ann has touched!
What is the Wild Business Growth Podcast?
Hear how entrepreneurs & innovators unleash creativity to grow bigger and better businesses. Hear from an exciting new guest every single week who's turning wild ideas into wild growth. Guests include startup founders, product inventors, social media influencers, and much more. Hosted by our digital marketing dude Max Branstetter – that's me!
Episode #12: Ann Bastianelli – Legendary Marketing Professor at the Kelley School of Business
Ann Bastianelli, the award-winning Kelley Professor, Advertising Executive, Speaker, and Entrepreneur joins the show to share her unprecedented journey from advising Coach Bob Knight to her career at Leo Burnett, Anthology Consulting, and Indiana University's Kelley School of Business. Ann is my favorite college professor as I was fortunate to take her Advertising & Promotions class at Kelley during my senior year. She is an absolute legend in the marketing and advertising space and is one of the most inspiring and motivating people you will ever meet. As you can imagine, she happens to have some incredibly fascinating stories from her career. This episode covers everything from her famous marketing campaign work, including McDonald's Happy Meals and 2 Scoops of Raisin Bran, to what she learned from Bob Knight. Here's a small sample of what you will hear in this episode:
What it was like being one of only two women working in Division 1 Men's Athletics
How to master a new job you have no previous experience doing
How an interest in art can fuel success in the business world
The power of solving other people's problems
How hobbies can quiet your mind and increase your creativity
Why you should focus on being really good at one thing
The rewarding aspects of teaching at a top business school
Why

Dunkin'

dropped the "Donuts" from their name
Connect with Ann on LinkedIn, at Ann@anthologyconsulting.com, or at abastian@indiana.edu.
Enjoy the show and GO HOOSIERS! Check out the show notes below for much more detail.
Show Notes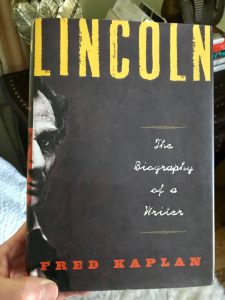 Wild Business Shoutout of the Week
Rapid Fire Q&A
Alright alright alright…stay frosty for a new crazy cool guest coming every single week! Let us know any guests you'd like to see on the show and follow along for all your favorite marketing tips and business tips on Facebook, Twitter, Instagram, LinkedIn, or YouTube. Sign up for the Hippo Digest email newsletter for your weekly recap of creative marketing. Let your business Run Wild…and Bring on the Bongos!!