Science & Technology Lists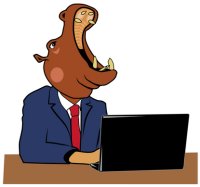 Hippo Direct can provide you with the most responsive postal lists and email lists of scientific researchers and laboratory managers from a wide range of disciplines, such as Biotechnology, Forensic Science, Life Sciences, and Renewable Energy.
To buy any Science & Technology list from Hippo Direct — or for current list counts and pricing — contact Andy Mills via email at andrewm@hippodirect.com or via phone at 855-447-7653 x701
American Academy of Forensic Sciences AAFS
American Association for the Advancement of Science AAAS     view
American Association of Physicists in Medicine AAPM
American Ceramic Society ACerS
American Laboratory Magazine
American Society for Clinical Laboratory Science ASCLS
ASM International
Bio IT World
Biomedical Engineering Society BMES
Bioscience Technology
Clinical Lab Products
Forensic Magazine
Health Physics Society HPS
International Society for Computational Biology ISCB
Lab Manager Magazine
Laboratory Equipment Magazine
LCGC North America
Material Research Society MRS
R&D Magazine     view
Renewable Energy Masterfile Pennwell
Renewable Energy World
Science Magazine
Scientific Computing
Society for Industrial and Applied Mathematics SIAM
Spectroscopy Magazine
The Minerals, Metals & Materials Society TMS
Web of Science Author Connect (Scientific Direct)     view
30+ years of helping businesses like yours find new customers.
How can we help you?