Nonprofit & Fundraising Executives Lists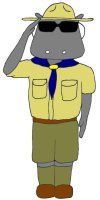 Hippo Direct is your source for the best postal lists and email lists to reach top executives at nonprofit organizations. The most popular lists are subscribers to The Chronicle of Philanthropy, and members of professional associations for fundraising executives.
You can use these mailing lists to reach all types of charitable organization leaders: Executive Directors, Program Directors, Chief Development Officers, and those who seek donations via Direct Mail and Email, Grants, Planned Giving, Special Events, and Websites.
Other nonprofit lists include: association directors, prospect researchers, and social service providers.

  Most Popular Postal Lists to Reach Nonprofit & Fundraising Executives


  Most Popular Email Lists to Reach Nonprofit & Fundraising Executives
NonProfit PRO Magazine Email view
Additional Nonprofit & Fundraising Executives Lists Used By Our Clients
ABLE Associations Clubs & Organizations
Act One Associations Clubs & Organizations     view
Act One Largest Nonprofit Organizations
American Alliance of Museums AAM-US
American for the Arts
American Society of Association Executives ASAE
Association Executives Columbia Books
Association of Professional Researchers for Advancement APRA
Bureau for At Risk Youth     view
Complete Medical Social Services Organizations
Council for Advancement and Support of Education CASE     view
Grantsmanship Seminar Workshops     view
Nonprofit Issues
Society for Nonprofit Organizations SNO
Thompson Publication Grant Seeking Management
Top Executives at Nonprofit Orgs Email AD
25+ years of helping our clients grow their business.
Let your business RUN WILD