Librarians Lists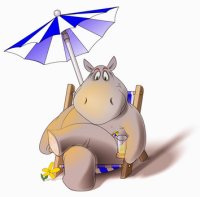 Hippo Direct can provide you with the most responsive postal lists and email lists of Librarians and Library Personnel.
You can select these librarians at a wide range of work settings, including: College Libraries, School Libraries, Medical Libraries, Public Libraries, Law Libraries; and variety of Special Libraries, such as Business, Technology, Chemistry, Pharmaceutical and Science.
To buy any Librarians list from Hippo Direct — or for current list counts and pricing — contact Andy Mills via email at andrewm@hippodirect.com or via phone at 855-447-7653 x701
American Association of Law Libraries AALL
American Library Association ALA     view
Association of College and Research Libraries ACRL
College Librarians and Library Personnel MDR
Environmental Libraries DI
Medical Library Association MLA
Public Libraries MCH     view
School Librarians and Library Personnel MDR
Special Libraries Association SLA     view
30+ years of helping businesses like yours find new customers.
How can we help you?