Engineering Lists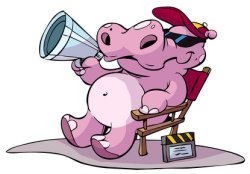 Hippo Direct can provide you with the most responsive postal lists and email lists to Engineers and top executives at Engineering Firms.
You can use these lists to reach every type of Engineer, including: Chemical Engineers, Civil Engineers, Energy Engineers, Environmental Engineers, Manufacturing Engineers, Safety Engineers, and Structural Engineers.
To buy any list of Engineers from Hippo Direct — or for current list counts and pricing — contact Andy Mills via email at andrewm@hippodirect.com or via phone at 855-447-7653 x701
American Academy of Environmental Engineers AEEE
American Council of Engineering Companies ACEC     view
American Institute of Chemical Engineers AICHE
American Institute of Professional Geologists AIPG
American Society for Testing and Materials ASTM
American Society of Agricultural and Biological Engineers ASABE
American Society of Civil Engineers ASCE
American Society of Heating, Refrigeration and Air-Conditioning Engineers ASHRAE
American Society of Safety Professionals ASSP
ASM International: American Society for Metals
Association of Energy Engineers AEE
Board for Global EHS Credentialing BGC
Chemical Engineering Magazine
EE Times
Engineers at Home Address Mailing List + Email List
ENR Engineering News-Record     view
Environmental Protection Magazine
EPIC Chemical Engineers Seminar Attendees
IEEE Spectrum Masterfile
Manufacturing Engineering Magazine
NASA Tech Briefs
National Society of Professional Engineers NSPE     view
Nuclear Plant Journal
Power Engineering
Society for Mining, Metallurgy, and Exploration SME
Society of Manufacturing Engineers SME     view
The Minerals, Metals & Material Society TMS
30+ years of helping businesses like yours find new customers.
How can we help you?