Doctors and Medical Professionals Lists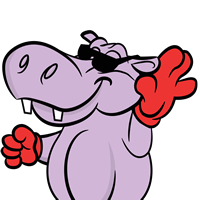 Hippo Direct can provide you with the most responsive postal lists and email lists of Physicians, Nurses, Hospital Administrators, and other Medical Professionals. You can target these Healthcare Professionals by type of employment, job function, and primary specialty.
To buy any list of Doctors and Medical Professionals from Hippo Direct — or for current list counts and pricing — contact Andy Mills via email at andrewm@hippodirect.com or via phone at 855-447-7653 x701
American Medical Association AMA Physicians Mailing List + Email     view
Hospital Personnel Mailing List + Email List      view
Physicians ICD-10 Procedures Performed Mailing List + Email List
Nurses at Home Address Mailing List + Email List
ABRET Neurodiagnostic Credentialing and Accreditation Mailing List + Email List
Alliance for Physician Certification & Advancement APCA
American Academy of Dermatology AAD
American Academy of Emergency Medicine AAEM Email
American Academy of Family Physicians AAFP
American Academy of Neurology AAN
American Association of Neuromuscular & Electrodiagnostic Medicine AANEM
American Academy of Nursing
American Academy of Otolaryngology-Head and Neck Surgery AAO-HNS
American Academy of Pediatrics AAP
American Association of Occupational Health Nurses AAOHN
American Association of Physicists in Medicine AAPM
American College of Cardiology ACC
American College of Chest Physicians CHEST
American College of Clinical Pharmacy ACCP
American College of Emergency Physicians ACEP Email
American College of Obstetricians and Gynecologists ACOG
American College of Occupational & Environmental Medicine ACOEM
American College of Rheumatology ACRheum
American Endocrine Society
American Gastroenterological Association AGA
American Geriatrics Society AGS
American Institute of Ultrasound in Medicine AIUM
American Medical Student Association AMSA Email List + Mailing List
American Nurses Credentialing Center ANCC
American Pharmacists Association APhA
American Registry for Diagnostic Medical Sonography ARDMS
American Society of Clinical Oncology ASCO
American Society for Clinical Pathology ASCP
American Society of PeriAnesthesia Nurses ASPAN
American Thoracic Society
American Urological Association AUA
AMDA – The Society for Post-Acute and Long-Term Care Medicine
Arthroscopy Association of North America AANA
Aspen Public Health Care Administrators and Compliance
Association for Radiologic & Imaging Nursing ARIN Mailing List + Email
Association of Black Cardiologists
Association of Diabetes Care & Education Specialists ADCES
Association of Women's Health Obstetric and Neonatal Nurses AWHONN
Board of Certification for Emergency Nursing
Chiropractors Email List with Enhanced Demographics     view
Doctors and Physicians at Home Address MSD     view
Emergency Management Magazine
Emergency Nurses Association ENA
Family Practice Physicians Mailing List + Email
Gynecologic Oncology Nurse Practitioners
Healthcare Industry Decisionmakers
Health Affairs
Health Physics Society
Infusion Nurses Society INS
Journal of Urgent Care Medicine JUCM
LWW Nursing Masterfile (Lippincott Williams Wilkins)
Medical Professionals and Medical Technicians at Home Address MSD view
National Medical Association NMA
NEJM & Journal Watch Medical Newsletter Subscribers
Nurses at Home Address MSD     view
OB-GYN Physicians Mailing List + Email
Oncology Nursing Society ONS
Pediatric Nursing Certification Board PNCB
Pharmacists Email List with Enhanced Demographics     view
Registered Nurses Email
Sleep Review Magazine Postal and Email     view
Society for Cardiovascular Angiography & Intervention SCAI Mailing List + Email
Society for Neuro-Oncology SNO
Society of Cardiovascular Computed Tomography
Society of Critical Care Medicine SCCM
Society of Interventional Radiology
Society of Nuclear Medicine and Molecular Imaging SNMMI Mailing List + Email
Therapists at Home Address MSD     view
Urgent Care Association UCA
U.S. Pharmacists Magazine Email + Mailing List
30+ years of helping businesses like yours find new customers.
How can we help you?