Retailers Lists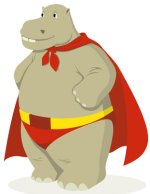 Hippo Direct can provide you with the most responsive postal lists and email lists of those who manage retail businesses, both at the chain headquarter and independent store level.
You can reach leading executives from all types of retailers (online and brick-and-mortar) including department stores, grocery stores, convenience stores, and specialty retail.
To buy any Retailers list from Hippo Direct — or for current list counts and pricing — contact Andy Mills via email at andrewm@hippodirect.com or via phone at 855-447-7653 x701
30+ years of helping businesses like yours find new customers.
How can we help you?