Psychologists, Psychiatrists & Counselors Lists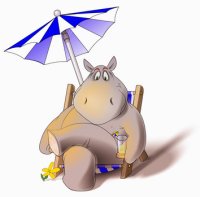 Hippo Direct can provide you with the most responsive postal lists and email lists of psychologists, psychiatrists, counselors, and social workers. You can reach these mental health professionals who are members of the leading professional associations, and who read leading research magazines.
A full range of treatment specialties are available, including: Addiction Psychiatry, Child and Adolescent Psychiatry, Geriatric Psychiatry, Marriage and Family Therapy, Psychiatric Nurses, Psychotherapy, School Counselors, and Substance Abuse Prevention.
To buy any list of Psychologists, Psychiatrists, & Counselors from Hippo Direct — or for current list counts and pricing — contact Andy Mills via email at andrewm@hippodirect.com or via phone at 855-447-7653 x701
Psychologists Email List with Enhanced Demographics     view
Addiction Recovery Book Buyers
American Academy of Addiction Psychiatry AAAP
American Academy of Child and Adolescent Psychiatry AACAP
American Academy of Forensic Sciences AAFS
American Academy of Psychiatry and the Law AAPL
American Association for Marriage and Family Therapy AAMFT     view
American Association of Geriatric Psychiatry AAGP
American Board of Clinical Social Work ABCSW
American Counseling Association ACA     view
American Geriatrics Society AGS
American Mental Health Counselors Association AMHCA
American Psychiatric Association APA
American Psychiatric Nurses Association APNA
American Psychological Association APA
American School Counselor Association ASCA
American Society for Adolescent Psychiatry ASAP
American Society of Addiction Medicine ASAM
Association for Play Therapy APT
Association for Psychological Science APS
Behavioral Health Mental Health Social Services
Canadian Psychological Association CPA
Carlat Child Psychiatry Report
Carlat Psychiatry Report
Child & Adolescent Psychiatry Alert MJ Powers
Complete Addiction Counselors
Complete Alcohol & Drug Abuse Treatment Facilities
Counseling Services Business List
Counselors Email Alesco Data
Employee Assistance Professionals Association EAPA
Harvard Mental Health Letter
Hatherleigh Company
Journal Watch Psychiatry
Licensed Psychologists & Social Workers CML
Manisses Mental Health and Addiction Newsletters
Marriage & Family Therapists CML
Marriage and Family Therapists with Verified Email Addresses AD
Mental Health Bookbuyers from PDR
Mental Health Seminar Attendees PESI
MJ Powers Medical Newsletters
NAADAC: Association for Addiction Professionals
National Association of Psychiatric Health Systems NAPHS
National Association of School Psychologists NASP     view
National Association of Social Workers NASW Email + Mailing List    view
National Association Psychiatric Health Systems NAPHS
National Board for Certified Counselors NBCC
National Council for Community Behavioral Health NCCBH
National Hospice and Palliative Care Organization NHPCO
National Register of Health Service Providers in Psychology
Practicing Psychologists CML
Professional Counselors Home Address MSD   view
Psychiatric Times     view
Psychiatrists from AMA
Psychiatry Drug Alerts MJ Powers
Psychologists and Social Workers Email AD
Psychotherapy Networker
Social Workers with Verified Email Addresses AD
Society for Personality Assessment SPA
Society for Research in Child Development SRCH
Substance Abuse Prevention Coordinators in Schools
Western Schools Social Work & Counseling Courses
30+ years of helping businesses like yours find new customers.
How can we help you?