Medical Researchers Lists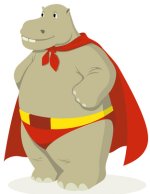 Hippo Direct can provide you with the most responsive postal lists and email lists of medical researchers.
You can reach clinical and laboratory researchers who are members of the leading professional associations, and who read leading research magazines.
To buy any Medical Researchers list from Hippo Direct — or for current list counts and pricing — contact Andy Mills via email at andrewm@hippodirect.com or via phone at 855-447-7653 x701
American Academy of Clinical Toxicology AACT
American Association for the Study of Liver Disease AASLD
American Association of Cancer Research AACR
American Association of Pharmaceutical Scientists AAPS
American Biotechnology Laboratory Magazine
American College of Toxicology ACT
American Federation for Medical Research AFMR
American Laboratory Magazine
American Physiological Society APS
American Society for Bioethics and Humanities ASBH
American Society for Cell Biology ASCB
American Society for Clinical Lab Science ASCLS
American Society for Clinical Pathology ASCP
American Society for Microbiology ASM
American Society of Pharmacology and Experimental Therapeutics ASPET
Applied Clinical Trials     view
Association for Research in Vision and Opthalmology ARVO
Bioscience Technology Magazine     view
Clinical Lab Products Magazine
Drug Discovery and Development     view
Gerontological Society of America GSA
Lab Managers Magazine
Laboratory Equipment Magazine
Sleep Research Society SRS
Society of Toxicology SOT
30+ years of helping businesses like yours find new customers.
How can we help you?