Investors Lists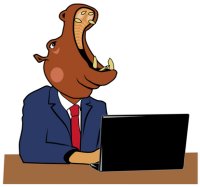 Hippo Direct can provide you with the most responsive postal lists and email lists of Investors.
These individual investors subscribe to monthly magazines and newsletters which help them choose new investments for their portfolios. Investors on these lists purchase all types of securities, including: Stocks, Bonds, Mutual Funds, ETFs, FOREX, Futures, Commodities Options, and Gold and Other Precious Minerals.
To buy any Investors list from Hippo Direct — or for current list counts and pricing — contact Andy Mills via email at andrewm@hippodirect.com or via phone at 855-447-7653 x701
Agora Financial Newsletters Masterfile
American Association of Individual Investors AAII
Dow Theory Forecasts
InvestmentNews
Navellier Growth Investor
Value Line Investment Masterfile   view
30+ years of helping businesses like yours find new customers.
How can we help you?