Human Resources Executives Lists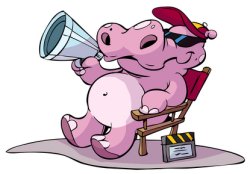 Hippo Direct can provide you with the most responsive postal lists and email lists of Human Resources, Training and Workforce Development Executives. You can use these lists to reach personnel staff at all types of companies and organizations.
These executives perform a wide range of functions, including: Benefits and Retirement Plans Administration; Diversity/EEO; Employee Relations; HRIS Human Resources Information Systems; Labor and Industrial Relations; Online Learning and Continuing Education; Organizational Development; Outsourcing; Recruiting and Retention; Relocation Services; and Wellness Programs
To buy Human Resources list from Hippo Direct — or for current list counts and pricing — contact Andy Mills via email at andrewm@hippodirect.com or via phone at 855-447-7653 x701
American Society for Quality ASQ
Benefits Administrators & HR Executives Fortune 1000
Chief Learning Officer Magazine   view
Employee Benefit News
HR.com
HRdirect G. Neil Motivation & Award Buyers Mailing List + Email List
HR Solution Journal Mailing List + Email List
HR Watch Mailing List + Email List
Human Capital Magazine Mailing List + Email List
Jacob-Cameron Publishing Company Employee Programs and Benefits
Society for Human Resource Management   view
Training Industry Magazine Mailing List   view
Training Magazine Mailing List + Email List  view
3 decades of helping businesses like yours find new customers.
How can we help you?