Government & Public Administration Executives Lists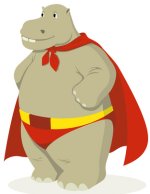 Hippo Direct can provide you with the most responsive postal lists and email lists of Government Administrators and Elected Officials. You can use these lists to reach all types of public administrators at the city, county, state and federal government levels.
You can target these public officials by their department. Specialized lists include leaders of associations for Fire Chiefs, Police Chiefs, Parks and Recreation and Public Health Programs.
To buy any list of Government & Public Administration Executives from Hippo Direct — or for current list counts and pricing — contact Andy Mills via email at andrewm@hippodirect.com or via phone at 855-447-7653 x701
American City and County
American Indian Schools & Public Health Programs
American Public Works Association APWA
American Society for Public Administration ASPA
Ambulance Service Directors and Personnel Mailing List + Email List
Association for Public Policy Analysis & Management APPAM
City and County Government Personnel Mailing List + Email List     view
Civic Research Institute     view
EMS World Magazine
Fire Departments Chiefs and Personnel Mailing List + Email List
Governing Magazine     view
Government Procurement Magazine
Government Technology Magazine
International Association of Fire Chiefs IAFC
Jails & Correctional Institutions Mailing List + Email List
Law Enforcement Today
National Association of County and City Health Officials NACCHO
National Commission on Correctional Health Care NCCHC
National Recreation and Park Association NRPA
Police: The Law Enforcement Magazine Email + Mailing List
Police and Highway Patrol MSD
Prisons and Correctional Facilities
Prisons, Jails & Law Enforcement Officials
Sheriffs Mailing List + Email List
Wildlife, Land & Mineral Conservation Agencies
30+ years of helping businesses like yours find new customers.
How can we help you?