Financial Planners & Investment Advisers Lists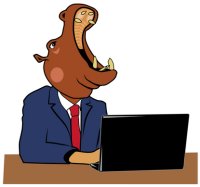 Hippo Direct can provide you with the most responsive postal lists and email lists of Financial Planners and Registered Investment Advisors. You can use these lists to reach every type of registered investment professional, such as: CFP, ChFC, CLU, RIA, and Stock Brokers.
You can select these registered representatives by the types of securities which they sell, including: Stocks, Bonds, Mutual Funds, ETFs, Annuities, Retirement Plans, Options, Derivatives, Hedge Funds, and REITs.
To buy any Financial Planners & Investment Advisers list from Hippo Direct — or for current list counts and pricing — contact Andy Mills via email at andrewm@hippodirect.com or via phone at 855-447-7653 x701
28+ years of helping businesses like yours find new customers.
Let your business RUN WILD