College Administrators & Faculty Lists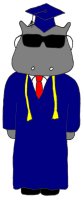 Hippo Direct is your source for the best postal lists and email lists to reach college administrators and faculty at leading universities. The most popular lists are subscribers to The Chronicle of Higher Education, and members of professional associations for academics.
You can use these mailing lists to reach all types of higher education leaders: Chancellors, Presidents, Deans, Department Chairs and other Academic Officers, Admissions/Financial Aid Directors, Professors and Faculty Members, and Librarians.
Other college administrators lists include directors of these programs for universities: Continuing Education, Distance Learning, Human Resources, Information Technology IT, Public Relations, Development and Fundraising, and Student Affairs.

  Most Popular Postal Lists to Reach College Administrators & Faculty

  Most Popular Email Lists to College Administrators & Faculty
Campus Technology Magazine Email
College Faculty and Administrators Email MDR     view
Additional College Administrators & Faculty Lists Used By Our Clients
American Association for Adult and Continuing Education AAACE
American Association of Colleges for Teacher Education AACTE
American College Personnel Association ACPA
American Educational Research Association AERA
American Evaluation Association AEA
American Political Science Association APSA
American School and University
American Sociological Association ASA
Association for Career and Technical Education ACTE
Association for Continuing Higher Education ACHE
Association for Education Communication and Technology AECT
Association for Higher Education and Disability AHEAD
Association of College and Research Libraries ACRL
Association of College and University Housing Officers ACUHO
Association of Fraternity Advisors AFA
College Student Educators International ACPA
Council for Adult and Experiential Learning CAEL
Council on Social Work Education
Harvard Education Letter & Harvard Educational Review
Higher Ed Publications
Magna Publications
Modern Language Association MLA view
NAFSA: Association of International Educators
National Academic Advising Association NACADA
National Association for College Admissions Counselors NACAC
National Association of Student Financial Aid Administrators NASFAA
National Communication Association NCA
National Council of Teachers of English NCTE
National Orientation Directors Association NODA
National Resource Center NRC
Professional and Organizational Development Network POD
Recruitment & Retention
Society for College and University Planning SCUP
Society for Public Health Education SPHE
University Continuing Education Association UCEA
25+ years of helping our clients grow their business.
Let your business RUN WILD