Buy College Administrators & Faculty Lists from Hippo Direct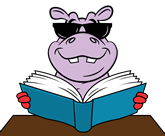 Hippo Direct is your source for the best mailing lists and email lists to reach college administrators and college professors at leading universities. The most popular lists are from leading education list compilers, and members of professional associations for academics.
You can use these mailing lists to reach all types of higher education leaders. More than 100 job functions are available, including: Presidents, Deans, Department Chairs and other Academic Officers, Admissions/Financial Aid Directors, Professors and Faculty Members by Subject Taught, and Librarians.
Other college administrators lists include directors of these programs for universities: Continuing Education, Distance Learning, Human Resources, Information Technology IT, Public Relations, Development and Fundraising, and Student Affairs.
To buy any list of College Administrators and Faculty from Hippo Direct — or for current list counts and pricing — contact Andy Mills via email at andrewm@hippodirect.com or via phone at 855-447-7653 x701
College Faculty and Administrators Mailing List + Email List     view
College Presidents and Chancellors Mailing List + Email List
College Professors and Department Directors by Subject Mailing List + Email List
College Vice Presidents and Provosts Mailing List + Email List
College Chief Academic Officers and Deans Mailing List + Email List
College Advancement and Development Directors Mailing List + Email List
Campus Technology Magazine Mailing List + Email List
Council for Advancement and Support of Education CASE Mailing List + Email List     view
Magna Publications College Administrators Database
NAFSA: Association of International Educators
National Academic Advising Association NACADA
National Association for College Admissions Counselors NACAC Mailing List + Email List
National Association of Student Financial Aid Administrators NASFAA
National Orientation Directors Association NODA
3 decades of helping businesses like yours find new customers.
How can we help you?