Chemistry Lists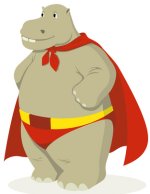 Hippo Direct can provide you with the most responsive postal lists and email lists to reach Chemists and Chemical Engineers. You can use these mailing lists to reach those who work with chemicals in all types of settings: clinical, industrial, and medical research laboratories.
You can target chemists by their area of specialization, including Analytical Chemistry, BioChemistry, Inorganic Chemistry, Medicinal Chemistry, Microbiology, Organic Chemistry, Physical Chemistry, and Polymer Chemistry.
To buy any Chemistry list from Hippo Direct — or for current list counts and pricing — contact Andy Mills via email at andrewm@hippodirect.com or via phone at 855-447-7653 x701
American Association for Clinical Chemistry AACC     view
American Chemical Society ACS     view
American Institute of Chemical Engineers AIChE     view
American Physical Society APS
American Society for Biochemistry and Molecular Biology ASBMB
American Society for Cell Biology ASCB
American Society for Clinical Laboratory Science ASCLS
American Society for Clinical Pathology ASCP
American Society for Microbiology ASM
American Society of Agronomy ASA
American Society of Plant Biologists ASPB
American Society of Plant Taxonomists ASPT
Bio-IT World
Chem.Info
Chemical Engineering Magazine
Chemical Engineering Society of Canada
Chemical Engineers & Seminar Attendees EPIC
Chemical Engineers with Verified Email Addresses AD
Chemical Processing Magazine
ChemicalProGuide.com
Drug Discovery And Development
Electrochemical Society
EPIC Chemical Engineers Seminar Attendees
Forensics Bioscience Technology
International Journal of Plant Sciences
Lab Design Newsletter
Lab Manager Magazine
Laboratory Equipment
Materials Research Society
Minerals Metals and Materials Society
Renewable Energy World Magazine
Research And Development Magazine
Society for Risk Analysis SRA
Society of Environmental Toxicology & Chemistry SETAC
Society of Toxicology SOT
Spectroscopy
Web of Science Authors Connect WOSAC
30+ years of helping businesses like yours find new customers.
How can we help you?