Attorneys & Legal Professionals Lists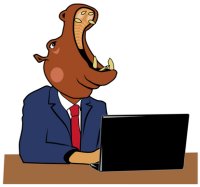 Hippo Direct can provide you with the most responsive postal lists and email lists to reach Lawyers and Legal Professionals. These legal specialists are members of the top legal professional associations, book buyers, and subscribers to leading law publications.
You can use these mailing lists to contact legal leaders in private and corporate practice settings; and reach attorneys by specialty, at every stage of their career.
To buy any list of Attorneys & Legal Professionals from Hippo Direct — or for current list counts and pricing — contact Andy Mills via email at andrewm@hippodirect.com or via phone at 855-447-7653 x701
Martindale-Hubbell US Mailing List and Email List
American Association of Law Libraries AALL
American Bar Association ABA Masterfile
American Bar Association ABA Fortune 1000 General Counsel
American Bar Association ABA Law Students
American Intellectual Property Lawyers Association AIPLA     view
American Lawyer Media ALM Legal Masterfile
Association for Conflict Resolution ACR
Association of Legal Administrators ALA
Corporate Counsel Magazine
National Court Reporters Association NCRA
Practising Law Institute Masterfile
Today's General Counsel Mailing List and Email List
28+ years of helping businesses like yours find new customers.
Let your business RUN WILD