Architects & Interior Designers Lists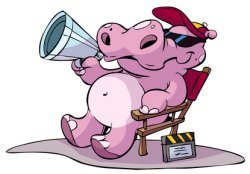 Hippo Direct can provide you with the most responsive postal lists and email lists to reach Registered Architects and Interior Designers. You can use these mailing lists to reach additional professionals in the field of Architecture: Architectural Firms Owners, Building Owners, Contractors/Builders, Draftsmen, and Structural Engineers.
These mailing lists can help you contact decision-makers for all types of building projects: Community/Cultural, Education, Environmental/Sustainability, Government, Healthcare, Historic Preservation, Hotels, Industrial/Office/Commercial, Recreational, Regional and Urban Design, Religious, Residential, and Retail/Foodservice.
To buy any list of Architects & Interior Designers from Hippo Direct — or for current list counts and pricing — contact Andy Mills via email at andrewm@hippodirect.com or via phone at 855-447-7653 x701
Architect Magazine (Official magazine of the AIA)    view
Architectural Engineering Institute of ASCE
Architectural Lighting
Architectural Products     view
Architectural Record
BNi Building News
Board of Certification in Professional Ergonomics BCPE
Builder Magazine Email + Mailing List
Building Design & Construction
Canadian Architect
Contemporary Stone and Tile Design
Design-Build Institute of America
Digital Home
Eco Structure
Environmental Design + Construction Subs
Fine Homebuilding Magazine
Interior Design Magazine     view
Interiors and Sources
International Interior Design Association IIDA     view
Kitchen & Bath Business Magazine
Lab Design News
Metal Architecture
Metal Building Developer
Metal Home Digest
National Association of Home Builders NAHB Email + Mailing List
National Association of Housing & Redevelopment NAHR
Professional Builder
Professional Remodeler Email + Mailing List
Remodeler Magazine Email + Mailing List
Residential Architect
Structural Engineer
Structural Engineering Institute of ASCE
Traditional Building
Wind Builder Magazine
28+ years of helping businesses like yours find new customers.
Let your business RUN WILD