Accountants & Financial Professionals Lists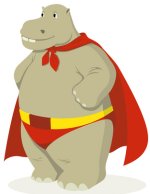 Hippo Direct is your source for the best postal lists and email lists to reach accountants, CFOs and other finance professionals.
You can use these mailing lists to reach all types of finance professionals: Accounting, Auditors, Bookkeepers, CFOs, Controllers, CPAs, Tax Preparers, and Vice Presidents of Finance.
To buy any list of Accountants & Financial Professionals from Hippo Direct — or for current list counts and pricing — contact Andy Mills via email at andrewm@hippodirect.com or via phone at 855-447-7653 x701
Accountants with Verified Email Addresses AD
Accounting Technology
Accounting Today     view
American Institute of CPAs AICPA     view
American Society of Appraisers
California Society of CPAs
Capital Roundtable
Chief Financial Officer Business List
CFO Magazine     view
CPAs with Verified Email Addresses AD
Fairfax Tax Professionals
Financial Executives International FEI
Florida Institute of CPAs
Institute of Management Accountants
Internal Auditors
IOMA CPA Management
IOMA Controllers Report Subs
IRS Preparer Tax Identification Number
Journal of Accountancy
National Association of Enrolled Agents NAEA
National Association of State Boards of Accountancy NASBA
National Tax Training School
Pennsylvania Society of CPAs
Return Preparer PTIN Listing IRS
SMB Finance
Tax Preparation Services
Tax Preparers with Verified Email Addresses AD
Tax Specialist
Texas Society of CPAs
Thomson Financial Nelson Information Directories
30+ years of helping businesses like yours find new customers.
How can we help you?