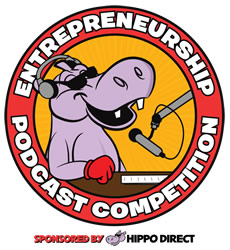 Entry application for the Hippo Direct Entrepreneurship Podcast Competition
Thanks for joining the Hippo Direct Entrepreneurship Podcast Competition
Winners will receive a FREE podcasting package worth $1,000 – including a podcasting kit plus ongoing podcast coaching from Max Branstetter, Host & Producer of the Wild Business Growth Podcast. Brought to you by Hippo Direct, the team behind the Wild Business Growth Podcast and Direct Mail Mania (coming soon).
Timing:
Spring Semester 2020 (Applications due by Friday 4/3/20; Winners announced Friday 5/1/20)
Contact Max Branstetter with any questions via email at max@hippodirect.com
Please complete all items on the form below.
30+ years of helping businesses like yours find new customers.
How can we help you?