nicheCRAFT Custom Built Lists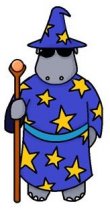 Sometimes the best list for a postal or email campaign doesn't exist. That's when we use our database consulting wizardry to create the perfect list to reach your target customers.
Find missing contact and demographic information from multiple sources and research services.

Combine data from multiple lists to create one enhanced database for your postal mailings and telemarketing.

Create, clean, and verify email address lists for your emarketing campaigns. We can also take care of email transmits for you to insure the highest delivery and open rates.

Reach your customers with ads on Social Media services such as Facebook; and/or create profile of prospective customers which mirror yours to reach via Facebook ads.

Clean your data with as we correct the records on your customer and prospect lists which have:
• inconsistent formatting
• reversed name and address elements
• missing and inaccurate mailing address and zip codes

Improve the accuracy and usefulness of your data as we:
• split your full customer names into component parts of Prefix, First, Middle, Last, Suffix
• isolate and reorganize your non-US records into usable addresses
• identify and/or eliminate duplicate records
30+ years of helping businesses like yours find new customers.
How can we help you?